Building up businesses to boost agricultural mechanization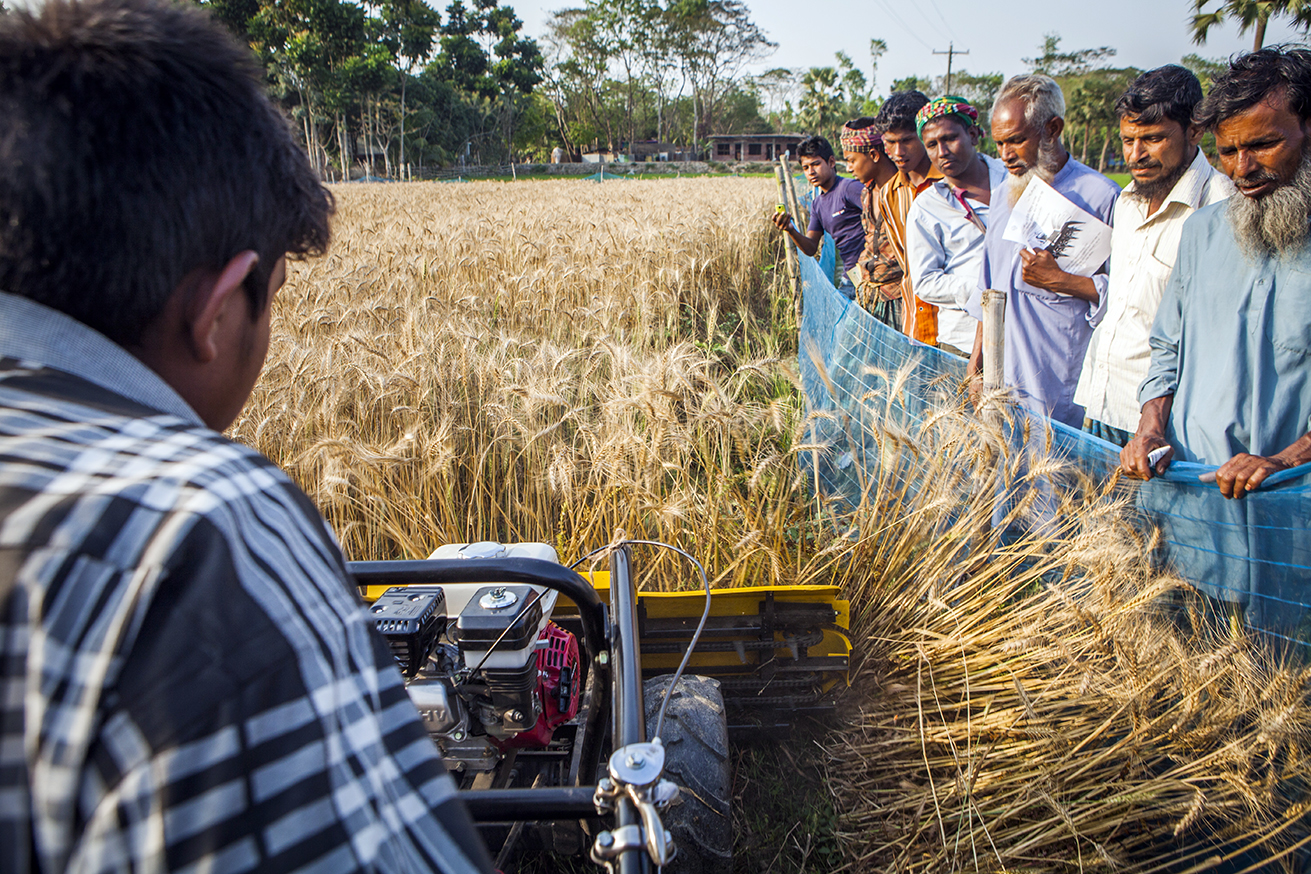 When it comes to agricultural mechanization, developing new technologies is only one part of the equation. Machinery businesses need to market their products, and farmers must be able to easily access and use them. In 2021, CIMMYT researchers from Bangladesh to Zimbabwe worked to foster linkages between farmers, machinery manufacturers and distributors, and agricultural service providers, in a bid to ensure that farming communities around the world can benefit from new technologies.
In Bangladesh, CIMMYT scientists supported agricultural industries in Cox's Bazar — a district in the southeastern area of the country bordering Myanmar — by increasing private sector capacity to develop, manufacture and market mechanized fodder choppers.
Access to these machines drastically reduces the laborious and time-consuming process of chopping plant matter to feed livestock. On average, a farmer can hand-chop 500kg of forage or fodder each day, while the machines can process around 1,000kg per hour.
While the machines can save farmers around $7 in daily labor costs, uptake in the area was low, as the remoteness of the region made it difficult for farming communities to learn about and access the machines. To counter this, CIMMYT partnered with international development nonprofit ACDI/VOCA — through the Livestock Production for Improved Nutrition (LPIN) Activity, funded by the United States Agency for International Development (USAID) — to connect local farmers and agricultural service providers with chopper producers and distributors, as well as to provide training on machine operation.
The initiative proved extremely successful, with 25 choppers purchased locally to meet continued demand for fodder from dairy farms across the region.
In June 2021 the initiative received an award from USAID, in recognition of outstanding collaboration to increase agricultural mechanization in communities hosting Rohingya refugees from nearby Myanmar.
Building relationships
In addition to making new technologies more readily available, in 2021 CIMMYT also invested in existing relationships with local agricultural mechanization businesses.
In Meki, Ethiopia, Beyene Chufamo is reaping the benefits. After training as a mechanic through a CIMMYT initiative supported by the German development agency GIZ, in 2019 he set up a successful workshop specializing in maintenance, repair and overhaul services for two-wheel tractors. In 2021, his continued association with CIMMYT connected him with newly established machinery leasing businesses, allowing him to increase his earnings significantly.
Currently, Beyene helps maintain the smooth operation of machinery and equipment at CIMMYT project sites in Amhara, Oromia and Tigray, which involves everything from training other local mechanics and troubleshooting for service providers, to facilitating the delivery of aftersales services in project areas. In 2021 he had 91 service providers as regular clients at CIMMYT project sites — up from just 19 in 2016.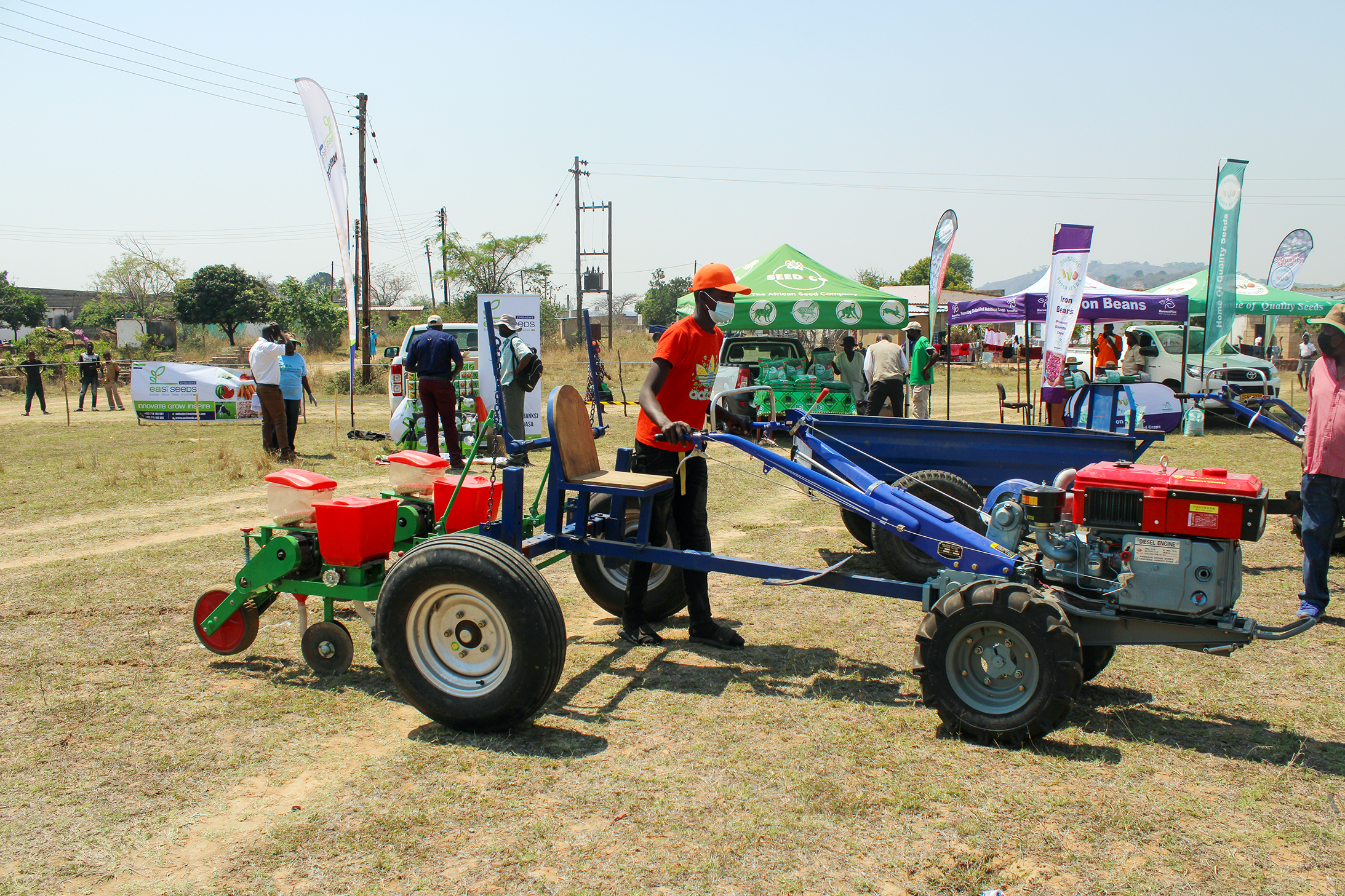 This work would not have been possible without the support of our partners, including ACDI/VOCA, Deutsche Gesellschaft fuer Internationale Zusammernarbeit (GIZ), Ethiopia's Ministry of Agriculture, the Ethiopian Institute of Agricultural Research (EIAR), Georgia Institute of Technology, iDE, Livestock Production for Improved Nutrition (LPIN), and the United States Agency for International Development (USAID) who provided support for the initiatives described above.