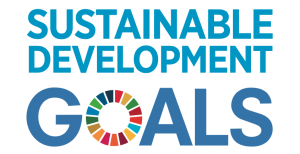 On September 24, 2013, the newly formed United Nations (UN) High-level Political Forum on Sustainable Development held its first meeting. At the Rio+20 Conference, Member States also agreed to launch a process to develop a set of Sustainable Development Goals (SDGs), which were to build upon the Millennium Development Goals (MDGs) that were established in 2000 and expired in 2015.
Of the 17 individual goals, 10 relate directly to CGIAR activities and to CIMMYT's mandate. The SDGs have set the pathway for the next 15 years of agricultural, social, and economic development. Likewise, CGIAR has transformed its approach to ensure that its work aligns with the ambitious goals.
CIMMYT, through its research for development activities, is working toward a world free of poverty, hunger, and environmental degradation. CIMMYT and CGIAR efforts help bring the world closer to reaching the goals, such as the empowerment of women, the reduction of greenhouse gas emissions, and the improvement of health and nutrition for the world's poorest people.
CIMMYT's work contributes to the following SDGs: